A good GPS watch can be a runner's best friend. You're able to see how fast you're running in real time, and it's a great tool to help you keep track of your splits and other data that you can use to analyze your runs to see how your training is going. I'm incredibly excited that I've been able to try out the Timex Ironman ONE GPS+ over the past few weeks, and I'm excited to share my review of the watch with you today.
Timex Ironman ONE GPS+ Features
The main reason why I was incredibly excited to get to try out the ONE GPS+ is that it has a lot of really neat features:
FREE Hip Openers for Runners Guide
Sweet relief for your tight, sore hips!
Get the best hip-opening yoga poses sent straight to your inbox.
First and foremost, the watch is powered with a Qualcomm processor that provides wireless connectivity, meaning that the watch automatically connects to wireless networks. The wireless connectivity allows the watch to have live tracking, and you can send messages from your watch. (One year of connection to AT&T's networks is included with the watch.) All of this means you don't have to carry a bulky phone with you on your runs.
The ONE GPS+ syncs with satellites quickly, thanks to the built-in Instafix GPS technology. The GPS signal gives you all of the real-time stats you could want, including distance traveled and current pace.
The watch has a touchscreen, which means you don't have to press a billion buttons to get to the function you want. The touchscreen is made with Qualcomm's Mirasol technology, which means it actually gets brighter in the sun, making the screen very easy to read.
You can load music to the watch that will then sync with a Bluetooth headset. Again, you can leave your phone and MP3 player behind!
The ONE GPS+ will sync with a heart rate monitor and foot pod via Bluetooth to help you collect additional training data. (You can find a list of compatible devices here.)
The watch syncs with Timex's ONE GPS+ Portal, which stores the data from your runs so you can analyze them later. The portal also makes it very easy to add contacts to your watch and to change the settings on your watch.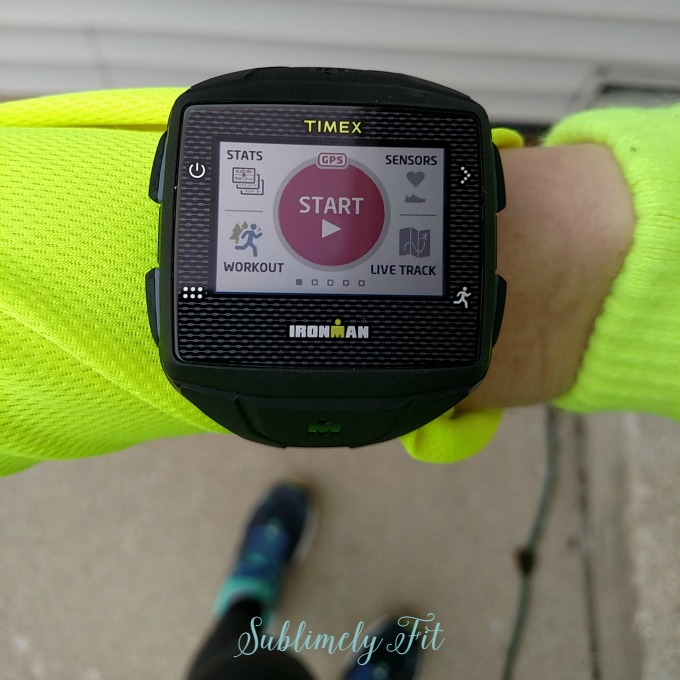 My experience using the ONE GPS+
I was very pleased with my experience with the Timex Ironman ONE GPS+. Setting the watch up is pretty easy; you'll just need a computer or a smartphone and your charged watch. When I went to activate my watch, I was having a little trouble using Google Chrome, but I switched browsers and easily completed the activation. After you activate the watch, you'll be sent to a page where you have the option to watch a video that shows you how to set up and use the watch, which I found very helpful.
Running with the watch was a great experience. It's incredibly simple to start running with the watch. In the Fitness App on the watch, There's a big reddish orange circle in the middle of the screen that you press to begin. My watch was able to find satellites incredibly quickly (thanks, Instafix GPS!) and I had great satellite signal coverage in the suburban areas where I tested out the watch. It did great in wooded areas, too. And, thanks to the touch screen, it was easy to flip through the screens showing my my various stats as I ran.
I do want to note that I'm not currently training for any longer races, so I didn't push the battery life on the watch to the limit. But, I will say that I had a good experience with the watch's battery life, and the watch does alert you when you're running low on battery. I had the low battery alert pop up on one run, and I was able to run a couple of miles after getting the alert and finished my run without running out of battery.
Running safely
Runners, we need to do everything we can to stay safe. When I run alone, I try to be as safe as possible, which is why I absolutely love having the tracking feature on my watch, and I know my husband loves that I have it, too. When I would go out on long runs when I was training for marathons, he would naturally worry about me a bit. Now he can track where I'm at, and I feel better knowing that he can keep an eye on me virtually.
The watch also has the ability to send messages to contacts, and you can pre-load messages into the watch so you don't have to type them out, which can take a while. For example, if I run low on water, with just a few quick touches I'm able to send my husband a message asking him to bring me more water. I know if for some reason I get injured, I'm able to quickly get in contact with him and ask him to come get me.
I really liked using the watch, but I have to say that the safety features in the watch are by far my favorite part of my ONE GPS+. I feel more comfortable running alone because I know that my ONE GPS+ is helping to keep me safer on my runs. I know that even if I don't have my phone with me, I can still get help if I need it.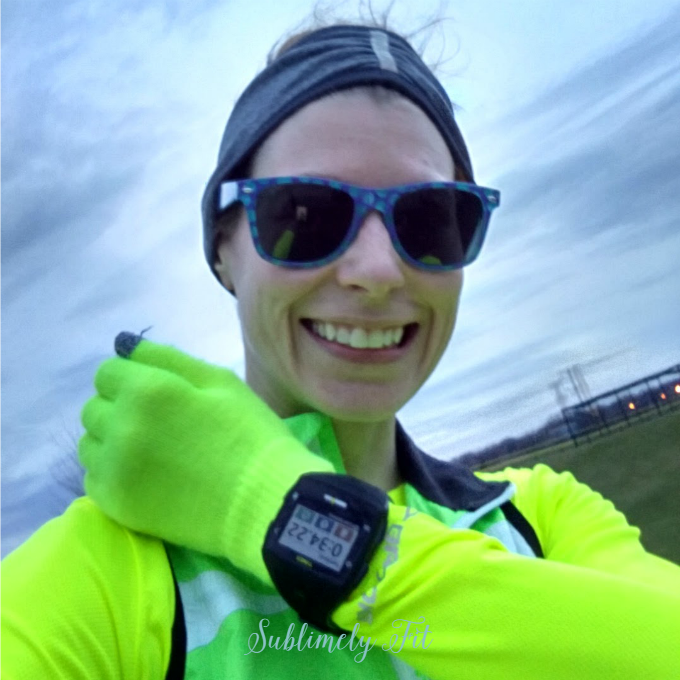 Overall experience
Overall, I've been very happy with my experience testing out the Timex Ironman ONE GPS+ watch. If you're in the market for a GPS watch with lots of great features, particularly if you're concerned about safety or if you run alone, definitely consider buying this watch. It's a an incredible value for all of the features it provides, and I think you'll love running with it.
This post is sponsored by FitFluential on behalf of Timex.
Comments submitted may be displayed on other websites owned by the sponsoring brand.