Happy Friday, everyone! I hope you've got a fun weekend planned! I have a lot of work to do, which I plan on doing while I'm watching football. I'm also hoping to get in a Pure Barre class or two; we're having a little challenge going on at the studio to see how many classes you can take by October 5th, and I'm running a little behind of where I'd like to be because life is getting in the way. Boo.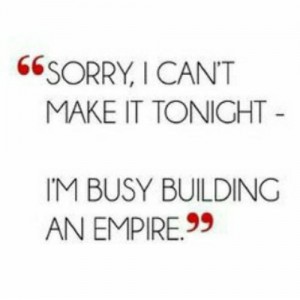 FREE Hip Openers for Runners Guide
Get the best hip-opening yoga poses sent straight to your inbox.
First things first! Before I share my favorite things of the week with you, I want to let you all know that Running with the Sunrise will be down for a bit starting tonight at 9 PM Central for a very awesome reason—I'm switching over to my new domain and blog design! She should be back up on Saturday and I'd love it if you'd come back to check out the redesign. I've been working with Jeff Murnan at Murnan Creative and he has done an absolutely fantastic job. So, big name change coming, and my social media channels will change, too!
Without further ado, here's what I'm loving this week! (Linking up with Heather, too!)

I stopped by Paper Source the other day to pick up a few cards. I spotted these pens near the register and immediately knew I needed to own them. I'm not really a big pink girl, but I have a feeling I'm going to be constantly using my "Make it Happen" and "You Got This" pens.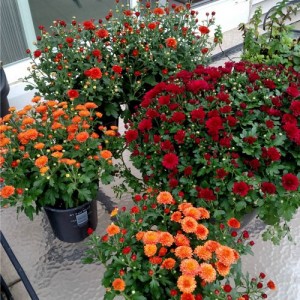 My hubby Scott and I stopped by Home Depot the other night after dinner and picked up these beauties. I absolutely love mums in the fall and I'm so excited to plant these in our front yard this weekend and bring a little fall to our home. Soon it will be time for Halloween decorations!
Periscope can go horizontal now! The update has been out for a few weeks now, I think, but yesterday was my first time giving it a try. As someone who scopes about yoga a lot, I'm so excited to be able to do horizontal scopes because it will fit my yoga mat better, and I can keep my phone closer to me, so it's easier to hear. (If anyone knows of a good wireless lapel mic for smartphones, let me know!)
Quick tip: If you save a Periscope that you recorded to your phone and it's rotated, head on over to rotatemyvideo.net. It's a free service that you can use to rotate the video so it's facing the right way, so you can re-purpose the video for other things.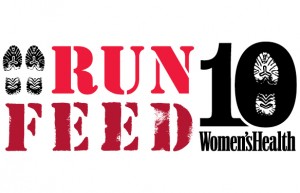 I'm officially training for a new race! I announced this on Facebook and Instagram, but in case you missed it, I've been asked to be part of the RUN10FEED10 Chicago VIP Team. (Full disclosure: I got a free race entry for promoting the race, but it's for an awesome cause). The race donates ten meals for every person who registers, which is fantastic. I'm hoping to get in a little speed work later today to prepare, since the race is now just under a month away on October 17th!
What are you loving this week?
Are you training for anything?
Be sure to stop by on Saturday to see the changes to the blog!