You guys! You guys! Spring starts in a week! I am pretty darn excited to not have to worry about ice on the sidewalk and to see some pretty flowers popping up. I'll definitely be counting down the days until spring during the next week. It's Friday, so it's time to share the my favorite things of the week and link up with Clare, Katie, and Heather.
Five Favorites of the Week: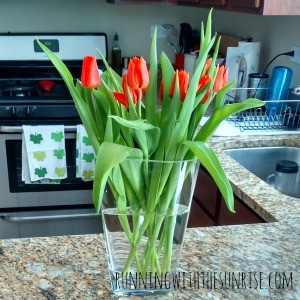 1. Tulips! Tulips are one of my favorite flowers so I was really stoked when Whole Foods had them on sale last Friday. I always pick up a bunch every year to help brighten things up a bit.
FREE Hip Openers for Runners Guide
Sweet relief for your tight, sore hips!
Get the best hip-opening yoga poses sent straight to your inbox.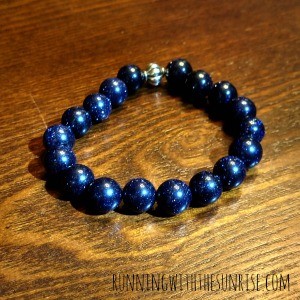 2. The gorgeous stones in this bracelet. I've decided to venture into Etsy selling and to make and sell mala bead bracelets. I figured I'll give it a try and see how it goes. I went to a bead store on my day off to find some great gemstone beads and I stumbled across these beauties. They look almost black in dim light but when they get bright light you can see they're actually a deep blue with sparkles. Gorgeous!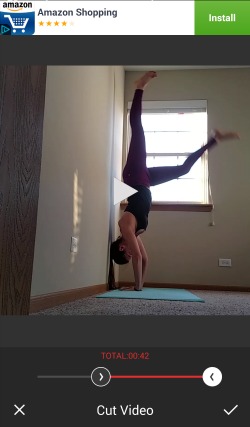 3. The InstaShot Android app. If you've been following me on Instagram or Vine, you know I've been posting more videos. I've been using the InstaShot app to edit them and I've been really happy with how it performs. It's a free app so it does have ads, but they're not too distracting.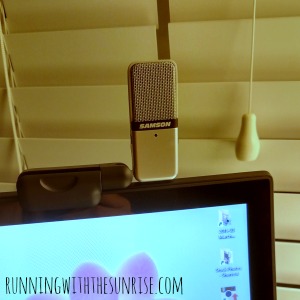 4. New microphone. Speaking of videos, I'm going to start making YouTube yoga videos. (You guys will be the first to know when I post them.) I ordered this cute little microphone
from Amazon to help enhance the quality of my voiceovers. So far I'm pretty impressed with the sound quality I'm getting from this little guy!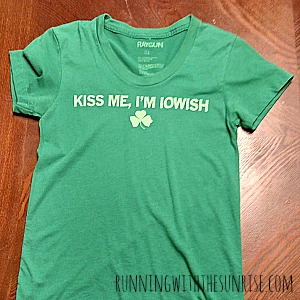 5. Getting to wear my "Iowish" shirt! It's almost St. Patty's Day, which means it's almost time for me to get to wear one of my very favorite shirts. Iowa pride!
What's your favorite thing about spring?
Do you wear jewelry?
Any plans for St. Patty's Day?