Happy Friday to you, my lovely readers! And happy last Friday of February! Hopefully things will start warming up in Chicagoland soon, and for those of you in other parts of the country and world. (Except for you folks enjoying summer in the Southern hemisphere.) As I do every week, I'm linking up with Clare, Katie, and Heather to share the top five things I'm loving this week, as well as some articles that I enjoyed reading.
Five Favorites of the Week: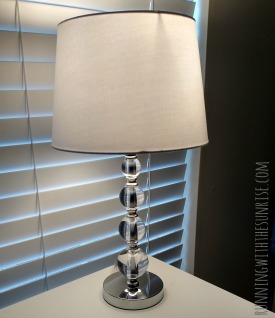 1. My new lamp. Got this beauty from Target. It makes a lovely accent for my new desk! I love lamp.
FREE Hip Openers for Runners Guide
Sweet relief for your tight, sore hips!
Get the best hip-opening yoga poses sent straight to your inbox.
2. This yin yoga book
. (affiliate link) This book was recommended to me by a fellow yoga teacher who I really adore and respect and I'm so glad I bought it. I just started reading it and love the crap out of it already. I already have some yin yoga blog posts cooking in my head, so look forward to reading those if you'd be interested!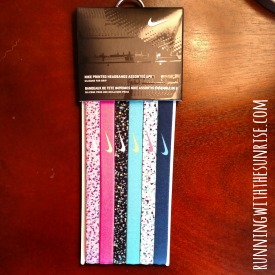 3. New Nike headbands. We got these in at the store that I work at and I couldn't resist the prints. Tried one out on my run yesterday and it didn't budge!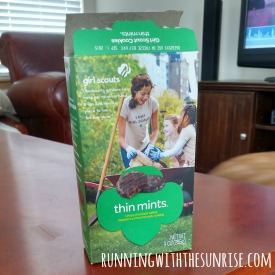 4. Girl Scout Cookies. It's the most wonderful time of the year! Time for Girl Scout cookies! Speaking of which, my husband and I need to hunt down some more Thin Mints!
5. My new web host, AcceleratedWP! I was with GoDaddy for two years, but recently it seemed like my site was loading a little slower than I wanted. I decided to switch hosts to one that specializes in WordPress hosting and found AcceleratedWP through a referral from a fellow FitFluential ambassador. They moved my blog over for me and made some tweaks to my plugins to make my site run even faster for no additional charge. I have been so impressed by their customer service and their help. I would definitely recommend them if you're in the market for a new host! And, as a bonus, they're very competitively priced compared to other companies that specialize in WordPress hosting.
Favorite Links of the Week:
17 Times Fitspiration Was Wrong, So We Fixed It via Buzzfeed- You may have noticed that I don't write posts about losing weight. I'm a firm believer that living a healthy lifestyle (getting exercise, eating right) at any weight is way more important than hitting a "goal weight." I see all of these "fitspiration" pins on Pinterest and so many of them have such a terrible message. That's why I'm loving this article and the changes they made to these "fitspo" messages.
What I've Learned from Running from Nicolette @ Decisive, Empowered, Resilient – Great article about the great things that we runners can take away from our running. I know I've learned so many lessons from all of the miles I've put in!
What are your plans for the weekend?
I work Saturday but have today and Sunday off. Going to catch
up on blogging things and get a mani, hopefully!
What's a book you're currently reading?
What's your favorite kind of Girl Scout cookie?